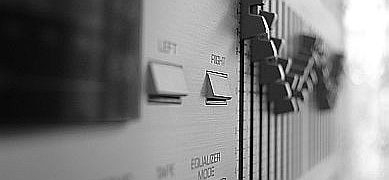 LAB OF MUSIC – who we are
The project "Lab Of Music" was foundet in August 2009 by Dejan. He's the main person behind the artist pseudonym "Lab Of Music".
The musical background of Lab Of Music is the good old deep classic house and trance. In June 2010 Dejan met DJ Nikolai Semenov and they produced their first song together "The Beginning" under the Artist name "L.O.M feat. DJ Nikolai Semenov", a progressive house track, first release on Beatport in August 2010. The release was made from Sincinaty Records, a label from Bonn Germany. The second release on Sincinaty Records followed just two months later with another melodic progressive house track just from Lab Of Music "Rain in my Head". Today "Rain in my Head" was released in a lot of compilations from other labels.
Best selling Tracks are Lab Of Music's "Disco / Nu Disco / Disco House" Tracks, please support and Check them on Beatport. 🙂
Labofmusic Records is not focused on a favorite Style of music, they always search for new ideas and music trends to release it. Chillout – Progressive – Deep – Analog, be creative!
stay tuned!
Peace
LAB OF MUSIC